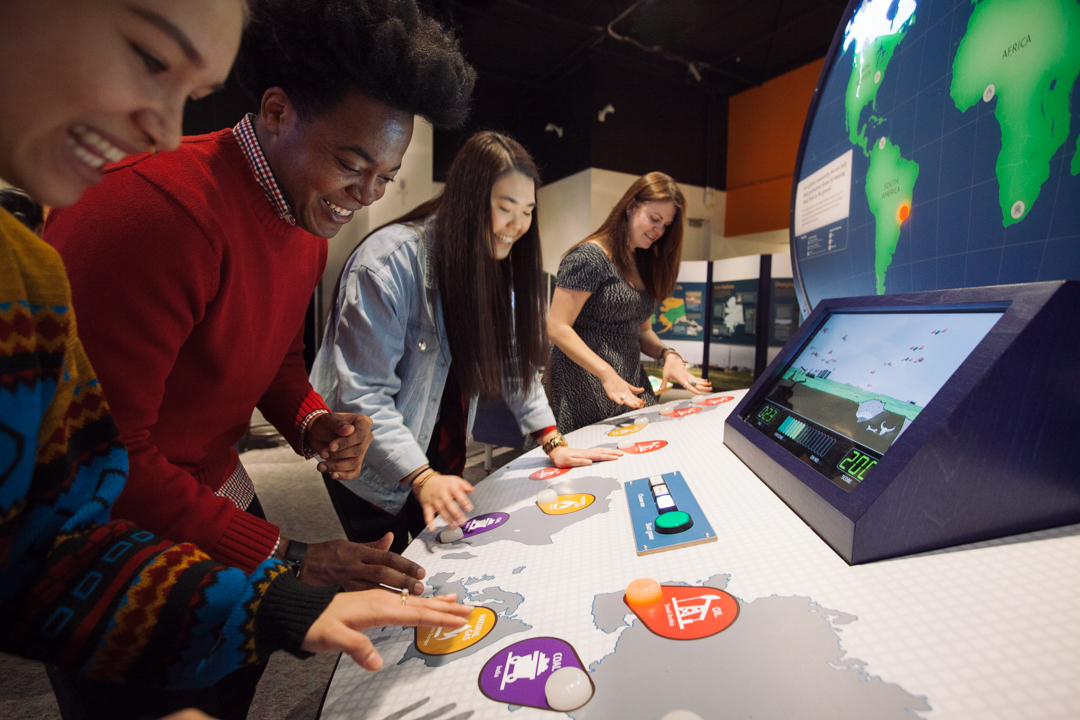 Exhibition Name:
Under the Arctic: Digging Into Permafrost
Description:
EXPLORE A CHANGING LANDSCAPE
Dig into the fascinating world of permafrost with a replica of an actual Alaskan research tunnel, an interactive field lab, and Ice Age fossils! You'll learn all about how this dramatic landscape plays an important role in our changing global climate, and how it's creating new engineering challenges for our world. Visitors also get the chance to reflect upon real stories directly from Alaska Natives whose lives have been impacted by the changing global climate.
The exhibit is designed for families and school groups with a special emphasis on reaching 9- to 14-year-olds. 10-12 components: Permafrost tunnel replica, Ice Age fossils, hands-on interactives, computer-based research game, graphic panels and text, ECE activities, environmentals and lighting.
Under the Arctic: Digging Into Permafrost was produced in partnership with the Geophysical Institute at the University of Alaska Fairbanks and is toured by the Oregon Museum of Science and Industry (OMSI). This exhibit was made possible by a National Science Foundation (NSF) grant (award number 1423587).
Category:
Science & Technology
Primarily Consists of:
Hands-On Activities
Cost:
$45,000 + inbound shipping
Venue duration:
3 months / 6 months
Availability:
Summer 2022 & beyond
Special Requirements:
Please contact OMSI for info about special requirements.
Previous Venues:

The Children's Science Explorium | Boca Raton, FL
Sam Noble Oklahoma Museum of Natural History | Norman, OK
Upcountry History Museum | Greenville, SC
Upcoming:
Dynamic Earth | Sudbury, Ontario
Grand Rapids Public Museum | Grand Rapids, MI
Address:
1945 SE Water Ave
Portland, OR, 97214
USA