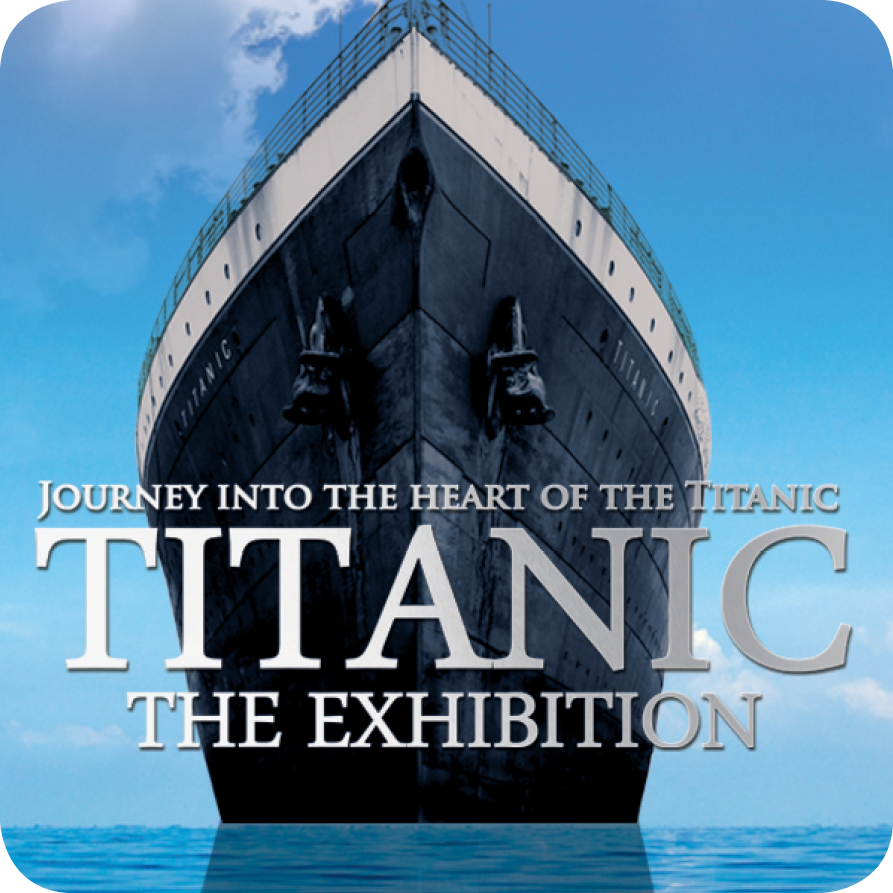 Exhibition Name:
Titanic The Exhibition
Description:
Titanic The Exhibition is an amazing new interactive exhibition supported by National Geographic, showcasing over 300 artifacts borrowed from survivors of Titanic and from collections recovered at the time of the tragedy, as well as from her sister ships and from the famous films. Titanic The Exhibition tells the chronological, dramatic tale of the design, creation, launch, maiden voyage and disaster regarding the largest and most luxurious ship in the world at the time. The artifacts are set inside beautiful recreations of the ship's interior and tell the latest details of her sinking and discovery.
Titanic The Exhibition is an interactive experience, where visitors receive a boarding pass corresponding with a passenger on the ship. This allows the visitors to relate to the individual story of their passenger as they explore the first, second and third class galleries and the artifacts from each. They will hear the music of the era as they examine exact recreations of the ship's interiors, stroll the promenade deck, and marvel at the famous Grand Staircase, the social gathering place of the ship.
The stories of love and loss culminate in the final galleries showcasing personal effects and the individual anecdotes surrounding a tribute wall where each passenger's fate is revealed. Visitors will also learn the latest science about how the Titanic sank from a National Geographic forensic film as well as many other new discoveries regarding Titanic.
Primarily Consists of:
3D Objects (in cases/vitrines)
Size:
10,000 sq ft - 20,000 sq ft
Venue duration:
3-12 months
Address:
2870 Peachtree Road #418
Atlanta, GA, 30305
USA