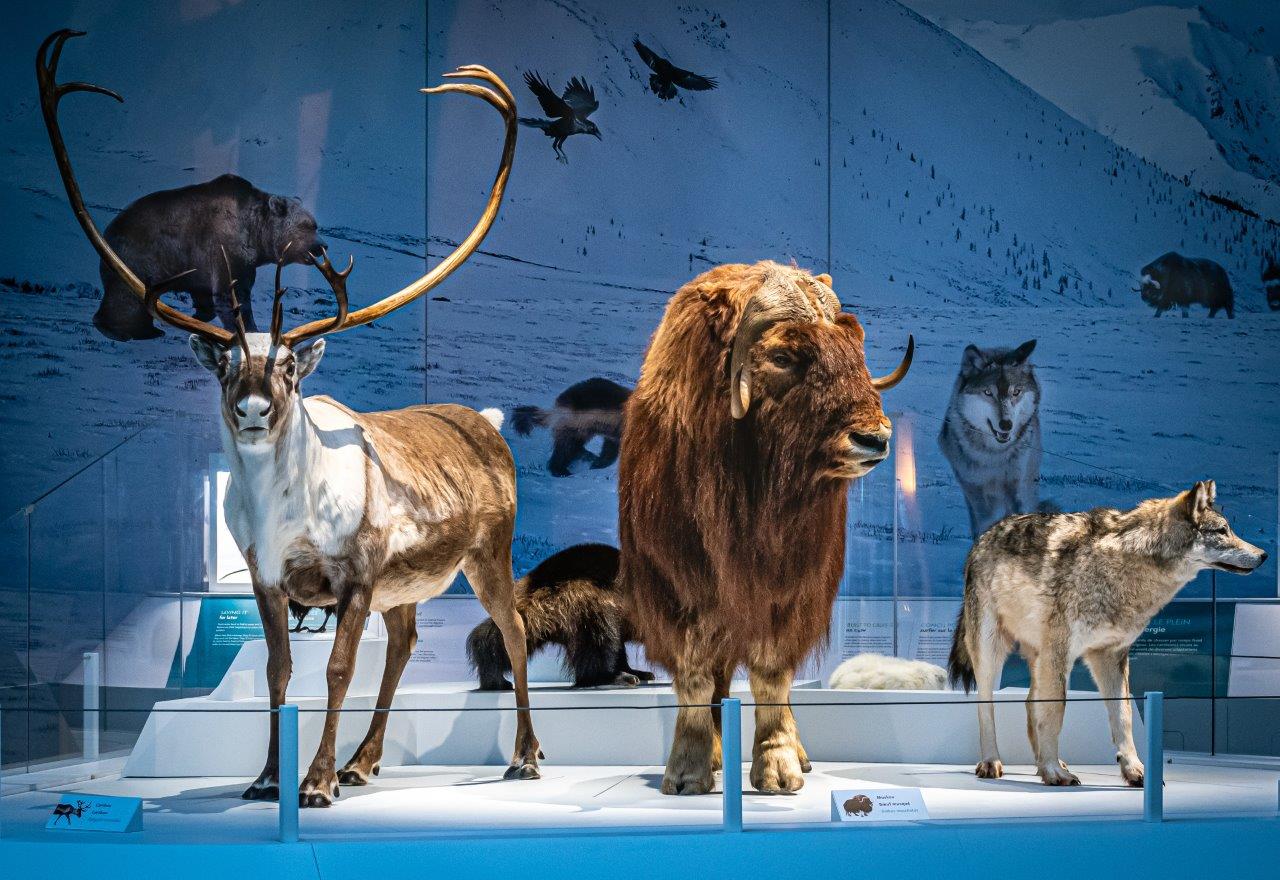 Exhibition Name:
Planet Ice: Mysteries of the Ice Ages
Description:
Planet Ice is an immersive, interactive exhibition that examines the ice ages though a new lens. This world-premiere exhibition explores the power of ice and cold in shaping the world we live in today. Journey across more than 80 000 years of Earth's history! Meet animals adapted for cold – some long extinct, others still alive today. Discover the lands lost long ago under the world's oceans. Through engaging exhibits, multimedia and some ''magical'' moments, explore some of these mysteries and reflect upon how humans are not only part of the problem, but also part of the solution. Here's the link to access the 360 exhibit tour http://nature.ca/planetice360
Category:
Natural History
Primarily Consists of:
3D Objects (in cases/vitrines)
Cost:
$ 200 US - plus shipping, plus 3 technical staff and 1 conservator for exhibit installation (20 days) and dismantling (7 days).
Size:
7,500 sq. ft. (697 m²)
Venue duration:
3 months minimum
Special Requirements:
- Exhibit can be reduced or expanded - Ceiling Height: 12' / 3,7 m – 14' / 4,3 m - Regular condition checks of display elements and specimens will be required. Special lighting, environmental, and security conditions will be required for certain specimens; - Some special permit may apply.
Address:
240 McLeod Street
Ottawa, ON, K2P 2R1
Canada